Forward messages
Forward message: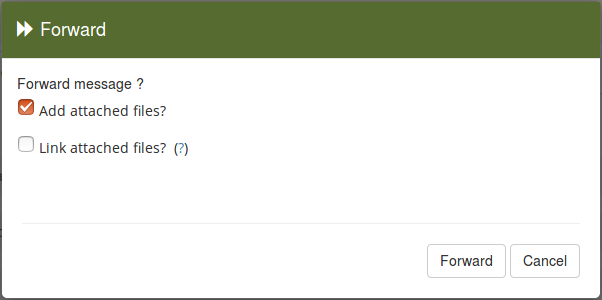 If the email message has attached files, you will have options to forward without attachments or add attached files as file link to download.
"Link attached files" option will create a download link to the attachment, that will save time to send the email for large files. Be aware that the link will work only if you still have the original (forwarded) email in emails list or in trash.
By default the "Add attached files" is true.